Top Ten Tuesday was created by The Broke and the Bookish in June of 2010 and was moved to That Artsy Reader Girl in January of 2018. It was born of a love of lists, a love of books, and a desire to bring bookish friends together. This week is kind of open-ended, so I'm going to list my Halloween favorites. Some of these are all-time favorites, and some are from this year.
My Halloween Top Ten!
1. Favorite Halloween TV show
While I adore the Halloween episodes of shows like The Office and Brooklyn 99, my overall favorite Halloween show will most likely always be Over the Garden Wall. It's an animated show created by Pat McHale. It only takes about an hour to watch the whole show, it's on Hulu now and I highly recommend you give it a watch. It's great for people of all ages.
2. Favorite Recent Thriller
I tend to save up all my thriller books for October, and this year was no exception. Some of the books I picked up this year included #murdertrending, Sadie, Last Time I Lied, & Mr. Mercedes. My favorite horror/thriller from this year though has to go to Sawkill Girls. It was a great blend of demon drama, character study, and small-town secrets. All of these titles were 4 or 5 star reads for me though!
3. Favorite Horror Film
I know it's probably some kind of horror movie sin to choose a film made in the last 5 years, but my favorite horror movie is the new adaptation of IT. I loved how it captures the themes of the novel while removing some of the less…necessary elements of the storytelling. I can't wait for the 2nd half of the film series.
4. Favorite Costume
Though I don't get into it as much anymore, I used to do a lot of cosplay. I always love doing group costumes best. Here's a group of me and some friends doing a Bob's Burgers cosplay at SDCC a few years back! I'm Louise, and my actual brother is Gene!
5. Vampires VS Werewolves
I have to go with Vampires. Werewolf stories tend to come with a lot of male bravado and testosterone. I can't deal with all of that, so I prefer some good gender fluid sexy vampires.
6. All-Time Favorite Horror Novel
Last year I read The Silent Companions by Laura Purcell. Since then it has been my go-to horror recommendation. It's an excellent gothic horror novel full of terrifying dolls and lots of familial drama. It gave me nightmares, and I'm honestly still scared every time I think about it.
7. Favorite Villains
Since I missed the Villains tag for Top Ten Tuesday last week, some of my favorite villains are Odium from The Stormlight Archives, Loki, and Thanos. I love villains that are truly bad with no hope of being redeemed. While redeemable characters are interesting, I definitely prefer villains who really think they're doing the right thing.
8. Frankenstein VS Dracula
Even though I recently read and loved Frankenstein (and also The Dark Descent of Elizabeth Frankenstein, so good!) I have to go with Dracula. I think the book had a lot more thematic meat and genuine creepiness.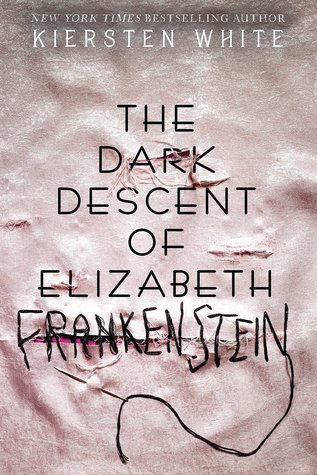 9. Favorite Harry Potter Spell
This is definitely a difficult choice, and I think my favorite spell would end up being one I created myself. If I have to choose from the established spells in the book, I'll go with Legilimens and Occlumens. The practice of reading minds through magic is so interesting to me, and also pretty terrifying if used for nefarious purposes.
10. Favorite Jim Halpert Trick
I had to include at least one question for The Office. I love their Halloween episodes so much, and I one day plan to go to work as a 3-hole punch version of myself. Jim's pranks on Dwight are all so good so to choose just 1 is going to be tricky. I have to go with the prank that Jim wasn't even present for though. When Jim is out of the office, Pam makes Dwight believe that Jim is Asian-American and he never realized it. Gets me every time.
That's all for this week! Let me know some of your Halloween favorites in the comments, and have a safe and spooky Halloween!