Book reviewers love getting advanced copies of books. We're like a moth to the flame of review copies. I won't lie, collecting and reading ARCs is a part of the reason I chose to start up my blog. Around the same time I also chose to set up a Netgalley account, and it's one of the most successful methods of getting ARCs that I have found. I get a lot of questions about how to use Netgalley, or how to read the digital ARCs provided, so I will try to go through all the steps, from setting up an account, to sending in your feedback to the publisher.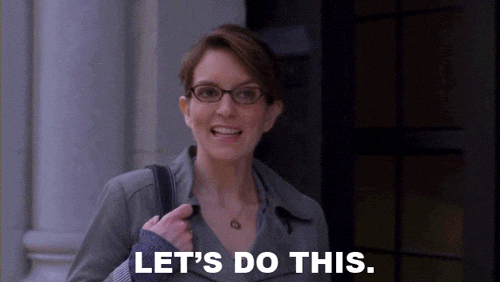 Question 1: Is Netgalley for you?
If you are reading this, you are most likely a book blogger, or bookstagrammer. If that is the case, then YES Netgalley is definitely for you. You don't have to have a blog to open an account, though there are some publishers that look for bloggers specifically. I'll talk more about that later. Netgally is a great place for all book lovers. There are a lot of books, and excerpts that are available to anyone with an account. All accounts are free, and you can read the digital copies with a kindle, other eReaders that can open PDFs, or with Adobe Digital editions on a computer. As long as you have a love of books, and a way to read eBooks you are good to go!
Question 2: How do you set up an account?
Follow the link in the caption above, and click "Become a Member" if you are a blogger, bookstagrammer, any kind of book lover! You will then be asked to provide the following information:
A few helpful tips for filling in this section. The Company field can be filled with the name of your blog, or wherever you are most active. If that's your bookstagram account, then you can set your Company to Instagram. There are a few different roles to choose from as well. Most bloggers will select 'Reviewer' for their Role. You can then specify what type of reviewer you are.
The next step is arguably the most important! Your account settings, and bio are the main place you get to tell publishers who you are, what you do, and why they should give you their books. One of the best ways to populate your bio is to look at what your favorite publishers want in their reviewers. After you login, go to the "Browse Publishers" page, find a publisher you love in the list, then go to their page and then click "Approval Preferences". You'll see something that looks like this:
These Approval Preferences include the info that publisher wants to see in your Netgalley Bio. Each publisher will have their own preferences here, so if you are having a hard time putting your Bio together, check out a few Approval Preferences from your favorite Publishing houses to fill out your information. Here is my Bio, I kept it pretty simple!
After you set up the profile, you're ready for the really exciting part of Netgalley, finding books you want to request!
Question 3: How do you request books?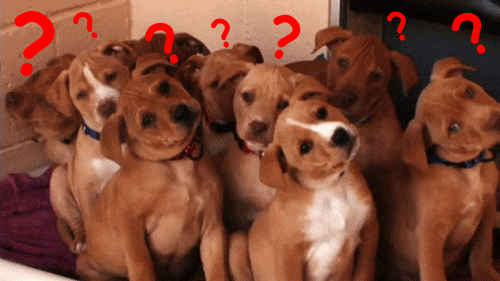 The first thing I would recommend is setting up your list of favorite publishers. Here's mine:
To add publishers to your list, go back to the "Browse Publishers" section of Netgalley, select a publisher you love, and click on the heart on the publisher page (see screenshot below). Creating this favorites list makes it much easier to see new eARCs from them as soon as they are available on Netgalley.
After you've added a few publishers to your list, it's time to look for titles! If you already know the book you want, you can click on "Find Titles" and search for it. If the book is available, you'll see it in the search results.
There are a few different possibilities at this point. Some books are available for everyone to read. You will find those books under "Read Now". There are some books that you can "Wish" For. These books have a large number of Netgalley requests, so publishers will randomly grant Netgalley user's wishes and give them access to the eARC. Most of the time you can Request the book by clicking on the thumbnail and selecting the "Request" option.
You can also provide feedback on the cover, and tell the publisher what made you want to read the book. You can see all the books you've requested on your Shelf. Click on "Your Shelf", and then "Not Active" to see all of your pending requests.
And now you wait! If you are given permission to view the eARC, Netgalley will send you an email on the publisher's behalf. Sometimes the publisher will provide additional details on the book or the promotion schedule. For a few books, I was instructed not to post a review until 2 weeks prior to the book's publication date. So now you have an account, and you have a book! What do you do next?
Question 4: How do you read the books?
If you don't already read a lot of eBooks you might have some questions on how to download and view the eARCs provided by Netgalley. If you are already well versed in sending eBooks to a kindle device, feel free to skip this section.
You don't have to read Netgalley books on a Kindle device, but it is very easy to do so. After you are given access to the book, you will see it appear in the "Start Reading" section of your Shelf. Click on the title, and you will see a few different options appear.
If you have a kindle email tied to your account (you can configure this by going to your Profile, then "Basic Information") you can simply click the "Send to Kindle" button and the eARC will appear on your Kindle device. This could be a Kindle Paperwhite, or a Kindle app on a phone or tablet. Be sure to add the netgalley email to your list of allowed emails in your amazon account. There's more info on this in the Device Guide on Netgalley as well. Some books will not have that kindle button, so you have to read the protected PDF on Adobe Digital Editions. You can find more info on that in the Device Guide as well. Next you need to send the publisher feedback!
Question 5: How do you send Feedback?
Netgalley isn't just about collecting eARCs from publishers. You are expected to read the books in a timely fashion and send feedback. Each book has its own Archive Date, which is the date readers can no longer request the book on Netgalley. If you have access to the book, I recommend downloading it as soon as possible. This will move the book from the "Start Reading" shelf to the "Give Feedback" shelf. As long as you have downloaded the book you have tons of time to read and send feedback. If you don't download the book, it may disappear from your shelf on or after the Archive Date.
Sending feedback is pretty straightforward, especially if you have already written a review on your blog, or Goodreads. Click the "Give Feedback" button on your shelf, and you will be taken to a feedback portal. There you can paste in your review, provide a star rating, link to your review, and send any other thoughts directly to the publisher.
After sending your feedback off to the publisher, you are done…almost. After the book is published, you'll get an email asking you to share your review on bookseller websites. Netgalley makes it easy to copy your review to Amazon and Barnes & Noble. These reviews can be so helpful for spreading the word about books, so make sure to follow up on the books you love by sharing your review as much as you can.
That's a Wrap!
That covers the Netgalley basics! These steps should be enough to help you get your first eARC, and share feedback for a few books. There are a few other things to keep in mind while using the site, so I'll continue in a future post. Let me know if you use Netgalley, or if you have any additionally questions on how to use it in the comments!