Top Ten Tuesday was created by The Broke and the Bookish in June of 2010 and was moved to That Artsy Reader Girl in January of 2018. It was born of a love of lists, a love of books, and a desire to bring bookish friends together. This week's list is perfect for the holiday season as all the bookish shops start to promote their upcoming sales. Fortunately for me (unfortunately for my wallet) I tend to buy merch as soon as I see it, but there are plenty of items I would still love to get someday.
1. Bookmarks from Holly Dunn Designs
I recently discovered Holly's work on Instagram and her Inktober designs were just incredible. I'm definitely going to get a few of these when they go on sale, but I would happily take one of each!
2. Not a F!@#ing Sidekick candle from Lemoncakes Candle Co
I have a few candles from Lemoncakes and I love them all. This particular one for the amazing Victor Vale is particularly awesome and I would love to have one for my Schwab shelf.
3. Wood wall art piece from Shop the Path to Narnia
This is definitely one of the most expensive things on my wishlist, but these wood pieces from Society 6 are so cool, I really hope I can get one someday!
4. The Owl Crate Mug
This is the only mug of the set I'm missing right now and of course, Azkaban is one of my favorite books -_- I'm still hopeful I can track one down someday!
5. Cosmere jewelry from Badali Jewelry
Badali makes some amazing bookish and officially licensed jewelry. I first discovered them at Wondercon a few years ago where I got their Miskatonic University ring. That's right I had it before Del Toro made it cool. XD They have a ton of Sanderson merch, and the Cosmere pendant is especially beautiful.
6. Vintish ring from…Badali Jewelry
Having just finished reading Wise Man's Fear I am now in need of this set of 3 Vintish rings bearing Kvothe's name:
They are just the coolest.
7. 1 of everything from Muggle Library Candle Co
I love the sorting hat candle from MLC, and I really want their new color changing candle for Tonks!
8. Lot of stickets from Naomi Lord
I have a hard time not buying things with adorable foxes on them. These stickers are really hard to leave behind.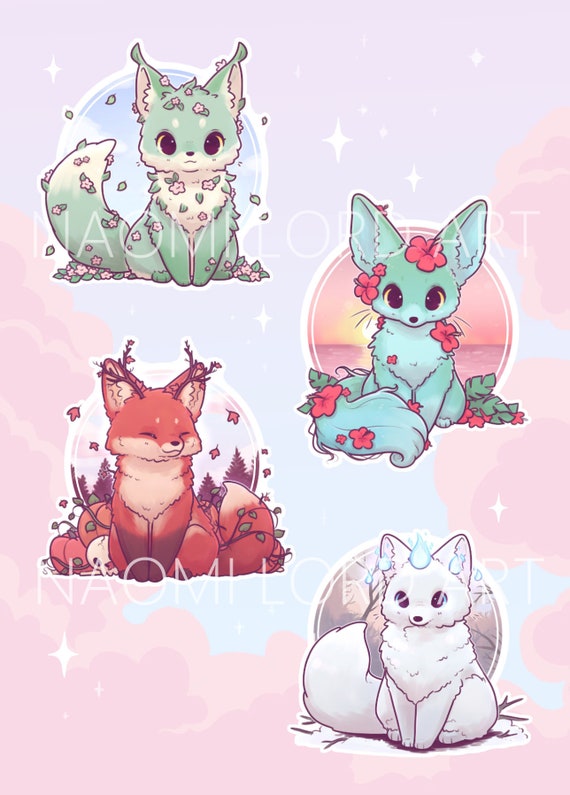 9. Pins from Boy Girl Party
I need this fox and this hedgehog someday. These designs are so cute, and the creator is local to me, so sometimes I find them at local curio stores.
10. More Money xD
What's on your holiday wish list this year?