It's Friday! Unfortunately not the happiest of Fridays but here I am with a tag! I saw this on Melany's blog today and it looked like fun! Enjoy.
BLACK COFFEE – a series that is tough to get into but has hardcore fans
I'm going to go with The Stormlight Archives. It's my absolute favorite fantasy series, but it's intimidating to a lot of readers because of the page count. It's definitely worth it, BUT I did find book 1 a bit tedious at times.
PEPPERMINT MOCHA – a book that gets more popular during the festive season
I don't read a ton of festive books, but I tend to gravitate towards books set in forests or with a heavy winter aesthetic this time of year. I also feel I have to mention Harry Potter. Hogwarts seems to call me home every year around the holidays.
HOT CHOCOLATE – a favorite childhood book
If any story collection evokes my childhood it's the Tales of Beatrix Potter. I can't even tell you how many times I read through all of these stories. I think I owe a lot of my love of animals to Peter Rabbit and his friends.
DOUBLE SHOT OF ESPRESSO – a book that kept you on the edge of your seat from start to finish
The Mime Order by Samantha Shannon, without question. I've read it twice now and I loved it, even more, the 2nd time. I wanted to space out the read, but I finished it in 2 sittings. Paige Mahoney is my favorite and I can't wait to see what happens in her future!
STARBUCKS – a book you see everywhere
Is there really a question? There's only one book I've been seeing without fail on Bookstagram every single day. None of those posts are mine though, just saying…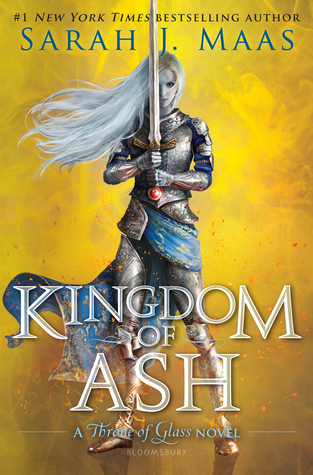 THAT HIPSTER COFFEE SHOP – a book by an indie author
I'm currently doing a reread of The Guardian's Heart by Gabriel Lea. If you like books with an emphasis on spirituality and exploring complex emotion I highly recommend it. I find reading Lea's writing like a warm hug for my brain.
OOPS, I ACCIDENTALLY GOT DECAF – a book you were expecting more from
Oh, I love this tag! I get to share all the books I'm salty about! One of my biggest disappointments, since I joined the book community, is The Cruel Prince and The Wicked King. I was fortunate enough to get an arc of book 2, read it, and promptly gave it away. I was expecting so much more meat to these books and I find them superficial. I wish I liked them! The depth of emotional abuse in the series is just…no.
THE PERFECT BLEND – a book or series that was both bitter and sweet, but ultimately satisfying
Another kind of unexpected pick here probably. Muse of Nightmares was far from all unicorns and rainbows for me. I had some issues with certain decisions and plot elements, but in the end, I will always harbor so much love for Sarai and Lazlo.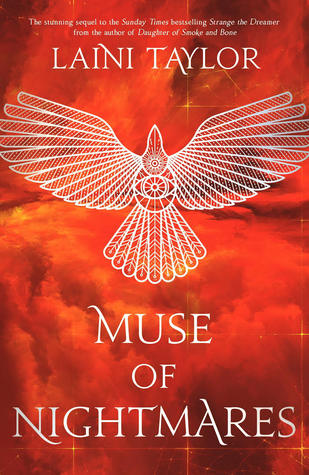 GREEN TEA – a book or series that is quietly beautiful
Gotta go with another favorite from my slightly younger days. Johnathan Livingston Seagull by Richard Bach is one of the most beautiful books I've ever encountered. It is another book I highly recommend to anyone who enjoys books with a focus on spiritualism and compassion. A bit odd that I find myself so engaged with books like this, as I'm an atheist, but I think there's a lot to be said for training our brains to be more compassionate.
CHAI LATTE – a book or series that makes you dream of far off places
Red London from A Darker Shade of Magic is one of my favorite fantasy worlds. It's one of the few that I would actually want to live in if I could. Schwab paints such a vivid picture of the city and the river, I get lost in daydreams while reading about the Essen Tasch.
EARL GREY – favourite classic
I was tempted to go with Paradise Lost, but if I'm honest I think I have to go with Dracula. It's not an easy read by any means, but I did really enjoy the audiobook experience.
And that's it! My cup of tea is almost gone so it's time to get some more! If you have read to the end consider yourself tagged.