Happy Friday bibliophiles! Kibby started this tag at Something of the Book. It's a fun way to celebrate the books you love on one of the best days of the week!
I've missed a few fridays lately due to travel, I have severely neglected my blog, so big thanks to everyone who has stuck with me! Now that I'm writing for another website, I'm debating about what kind of content to post on each site. Things like weekly tags of course are not going anywhere! I am excited to get back to normal (sort of) this month now that the madness of March and April are behind me.
This week is all about our favorite books that were recommended to us. I'm going to go for a few books that were recommended by specific people. I feel like most of my favorite books were suggested by various book boxes, or random instagram posts, but there are a few that really stick in my mind.
1. The Bone Season series by Samantha Shannon
One of my favorite ways to discover new books is during group reads. A huge readalong for The Bone Season led by @FictionTea on instagram finally got me to read these books. If it weren't for her love and passion for the books, I don't think I would have picked them up. I thought they were about some kind of weird naval fleet or something. The anchors really threw me off. Now these are some of my favorite books to recommend to other people!
2. The Night Circus by Erin Morgenstern
I think The Night Circus might be the most recommended book I've ever seen. The vast majority of my bookish friends told me to read it, it's represented in lots of major book boxes, and it appeals to readers in a broad age range. It is truly magical and I can't wait to read Morgenstern's next novel!!
3. The Stormlight Archives by Brandon Sanderson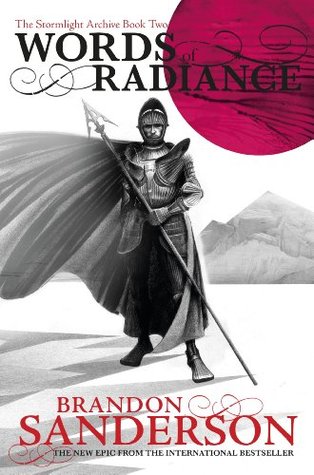 I don't get a lot of book recommendations from my boyfriend, but his #1 recommendation for me was The Stormlight Archives series. Of course before I could start that series, I had to read another 500+ page book (according to him). Now that I have read a fair amount of the cosmere books, I don't advise starting with Stormlight. Something like Warbreaker, or The Final Empire is a better place to start if you aren't familiar with Sanderson's style of high fantasy.
Based on my 3 picks, what other books would you recommend to me? I love each of these stories for such different reasons but they all resonated with me in a really powerful way. Happy reading this weekend!